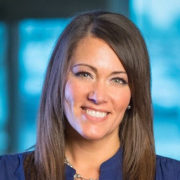 North Central Group Hotels
Diana has a passion for meeting new people, strengthening current relationships and reaching out to past acquaintances… all qualities she carries with her within her career as the Regional Sales Manager for North Central Group hotels.  Her love for people is what makes her 15+ years in the hospitality industry so successful.  It took a leader in her profession to believe she had what it takes to become a sales manager for multiple Hilton and Marriott properties in the Madison area when she didn't believe in herself.  She took the plunge from Catering Manager for a single property to Regional Sales Manager for 8 properties in 2016 and hasn't looked back.  Her focus on her passion aids her with negotiating rates for the corporate market on an International, National and local level.
Proudly, Diana has served as an Ambassador for the Middleton Chamber of Commerce since 2017 actively engaging businesses in Middleton and promoting / protecting the best interest of the Middleton Chamber. She is also an active member with the Fitchburg Chamber of Commerce.
Diana lives with her long-term boyfriend, Matt, along with their black lab, Radar, and Matt's 2 kids who attend school in Oregon, WI.  When not at work, she enjoys camping, listening to music, CrossFit, and walking her dog.  Most nice-weathered weekends, you can find her entertaining friends around a bonfire in her backyard… listening to old school Honky Tonk.