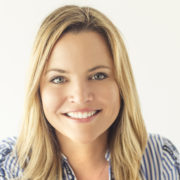 Her focus, passion and tenure have led to triple digit portfolio growth while providing continuity for the bank's most valued clients.  Melissa holds a BA in Finance & Business Law from the University of Wisconsin -Whitewater and earned her Certificated Treasury Professional designation through Association for Financial Professionals.
Melissa is actively involved in the community and is a member of Boys & Girls Club of Dane County's Ambassador Committee, an American Heart Association Executive Leader and has held numerous leadership volunteer positions with United Way of Dane County.  Melissa is a member of Association for Financial Professionals and Madison Downtown Rotary.
Melissa lives outside of Evansville with her husband Wyatt and two young children, Alivia and Will.
"Brauds 2.0 provides me with the opportunity to connect with Madison's brightest and most energetic women leaders which has sprouted into treasured friendships.   Our collaboration and commitment to grow & empower one another is truly inspirational."