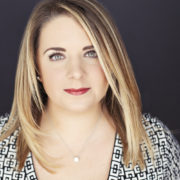 With a passion for people, making connections, and bettering the local community Rebecca takes great pride in her career. As a Partner with Potter Lawson, Rebecca plays an integral role in marketing and business development for the firm.  Rebecca's responsibilities with Potter Lawson include new client pursuits, current client relations, external marketing, and technology planning for the firm. Rebecca leads the firm's Technology Committee that focuses on current and future trends in the design industry and also leads the firm's annual Second Harvest Food Bank drive that has donated more than 850,000 meals to the local community.
In 2016 Rebecca and Jeannie Cullen approached Joanna about starting a second chapter of The Brauds.  After careful deliberation of their network's members, Rebecca and Jeannie invited nine women they identified as the perfect matches for The Brauds 2.0.  Rebecca has also been integral in supporting Joanna in her growth goals for The Brauds Network and assists in strategic planning as well as public and social media interactions.
Rebecca also sits on the Foundation Board for the Madison Public Market and is a member of Downtown Madison Rotary.
Rebecca lives in Middleton with her husband Jason and their four rescue dogs and flock of backyard chickens. When not at work Rebecca has a passion for travel, laughter, and cooking and she can usually be found in her kitchen entertaining friends and family.
"Staring the Brauds 2.0 has been one of the must exciting and fulfilling decisions I have made in my career thus far. Watching these women grow, succeed and build our network has been invigorating month after month. The future is ours…"